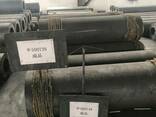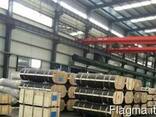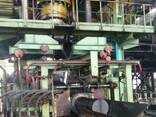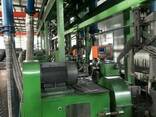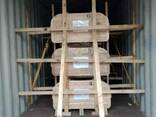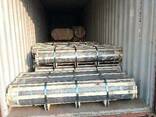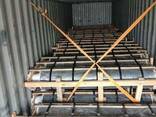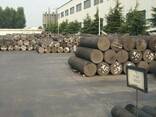 Graphite Electrode grade UHP HP RP with Factory Price
$ 2,000 /ton
$ 2,000-4,000 /ton, min. 5 t
wholesale
Delivery terms: FOB Tianjin, China
Graphite Electrodes grade RP HP SHP UHP with diameter 100-700 mm direct from manufacturer for arc furnace and ladle furnace.
We are Hubei Jinheng Carbon Products Co., Ltd, and his Hongkong Company Jinchang Carbon Development Limited is a top supplier of graphite electrode in China, having engaged in graphite electrode for more than 15 years.
The annual output exceeds 40,000 tons, more than 50% are for export. In the last decade, our product has been exported to more than several foreign countries and areas like Russia, Ukraine, Pakistan and got high reputation from our customers. With credible-quality and reasonable-price, we are trying to be the best supplier of graphite electrode.
We supply electrode at every grade (RP/IP/HP/UHP/SHP) with high quality and reasonable price simultaneously. Sizes and grades can be customized as per actual requirements.
From the inspection of raw materials to the inspection of finished products, we have a full set of production technology and a full set of laboratory testing equipment. high quality Low sulphur petroluem coke and needle coke (from Conocophillips66 and Mitsubishi Chemical) are used in production, and low ash material like superior quality coal pitch is used as agglomerant. Our specialty is to provide graphite electrodes with the best raw materials.
With professional team and advanced technology, our graphite electrodes are strictly meet the national standard YB/T4088-2000, YB/T4089-2000, YB/T4090-2000 and international standard. Our graphite electrode effectively helps customers to reduce cost and improve productivity with the advantages of lower resistance, lower consumption and better conductivity for thermal and electric.
Quality, service and good cost performance makes us stand out from others. We are willing to establish strong friendship and cooperation.
Certificate of quality : supplied with Certificate of quality.
Package: wooden crates with steel straps.
Payment : T/T prepaid .
Shipment : within 10-25 days.
Characteristic UHP:
A. Resistance: electrode ,< 5.5; nipple, < 4.0 μΩm
B. Bulk density: electrode ,> 1.68; nipple, > 1.78 g/cm3
Characteristic SHP:
A. Resistance: electrode ,< 6; nipple, < 4.5 μΩm
B. Bulk density: electrode ,> 1.66; nipple, > 1.78 g/cm3
Characteristic HP:
A. Resistance: electrode ,< 6.5; nipple, <5.0 μΩm
B. Bulk density: electrode ,> 1.65; nipple, > 1.76 g/cm3
Characteristic RP:
A. Resistance: electrode ,< 8.0; nipple, < 5.5 μΩm
B. Bulk density: electrode ,> 1.56; nipple, > 1.72 g/cm3
Renewed: 24 April 2019, 04:36
views: 82
Similar ads